30 years of driving innovation within the UK upholstery market
Posted on: November 30th 2020
Established in 1991, Handy Ltd launched with a focus of supplying both the fashion and upholstery industries with a range of components, including buttons.
As the manufacturing of garments moved towards the Far East and North Africa, Handy identified a growing demand for buttons and components within the UK upholstery and bedding markets as manufacturers looked to diversify their ranges to create unique and beautifully designed furniture.
While Handy was initially set up as a joint venture with the Handy Button Machinery Co in the USA, it became independent of its US partners in 1996, allowing expansion at a far greater pace.
Over the past 30 years, Handy has extended its products and services for the upholstery market to become a leading UK supplier of upholstery components and services, quickly gaining the trust of its clients by only working with professional and quality component manufacturers.
As well as supplying all sizeable manufacturers, strong relationships were built with various upholstery warehousemen who distribute Handy products to the smaller upholsterer and re-upholsterer.
"Glover Bros has had an excellent relationship with Handy for over 20 years. They always supply us with good products, and they have a prompt and commendable service. Long may the relationship continue."
Jonathan Hawkins, Glover Bros.
Right product, first time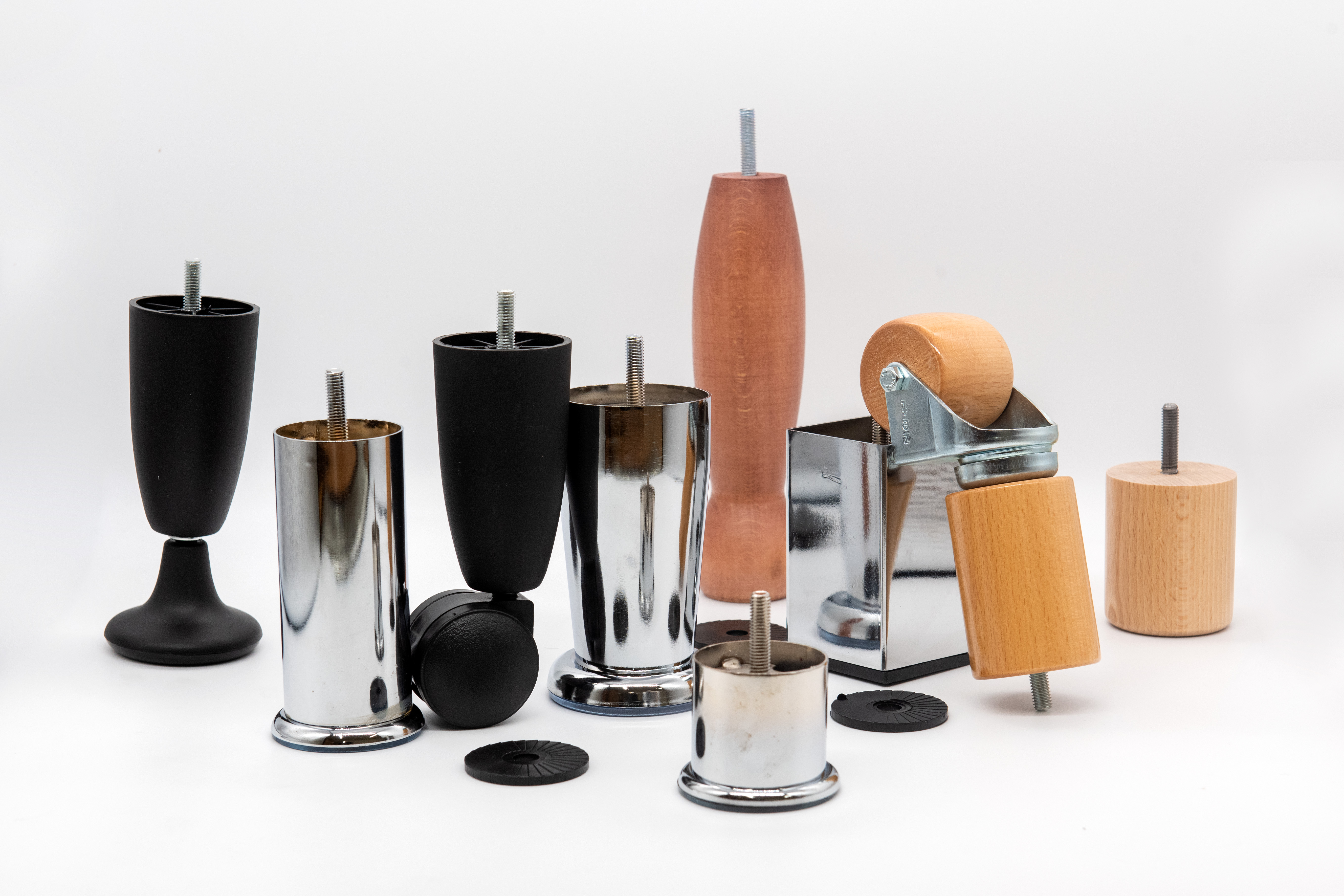 With over 1,200 components sourced from leading producers, Handy works closely with its upholstery clients to meet their manufacturing needs to deliver on time, every time.
Over the years Handy has developed excellent and exclusive relationships with leading component manufacturers such as Astor, Scaat, Delahousse, Simalfa and Dellner Woodville, allowing them to offer a diversified range of tried and tested products which include; buttons, tacking strips, linking systems, glues, zips, thread, seat suspension systems and more.
Offering an off the shelf supply of components which is essential for their clients production process, Handy has enhanced its reputation as one of the UK's leading suppliers as a one-stop shop for all upholstery manufacturers where they can order a wide variety of components and bespoke products from a trusted supplier all in one place.
In addition to the supply of existing components, Handy's tailored product development service includes everything from design, development and prototyping to full (outsourced) manufacture, working with materials such as metal, plastic, wood and various textiles.
Handy has developed and patented a series of products that have revolutionised the upholstery industry thus improving and accelerating their client's production processes. At the same time these products have often been able to add to the aesthetics of the finished piece of upholstery.
Due to changing customer demands Handy is continuously developing vegan and eco-friendly products.
"Handy Ltd offer an exceptional service and quality on the various components that we source from them. Their sales support team are super-efficient. We appreciate Handy's great flexibility surrounding their button covering service."
Mohammed, Owner, Red Rose Furnishings Ltd
Button covering service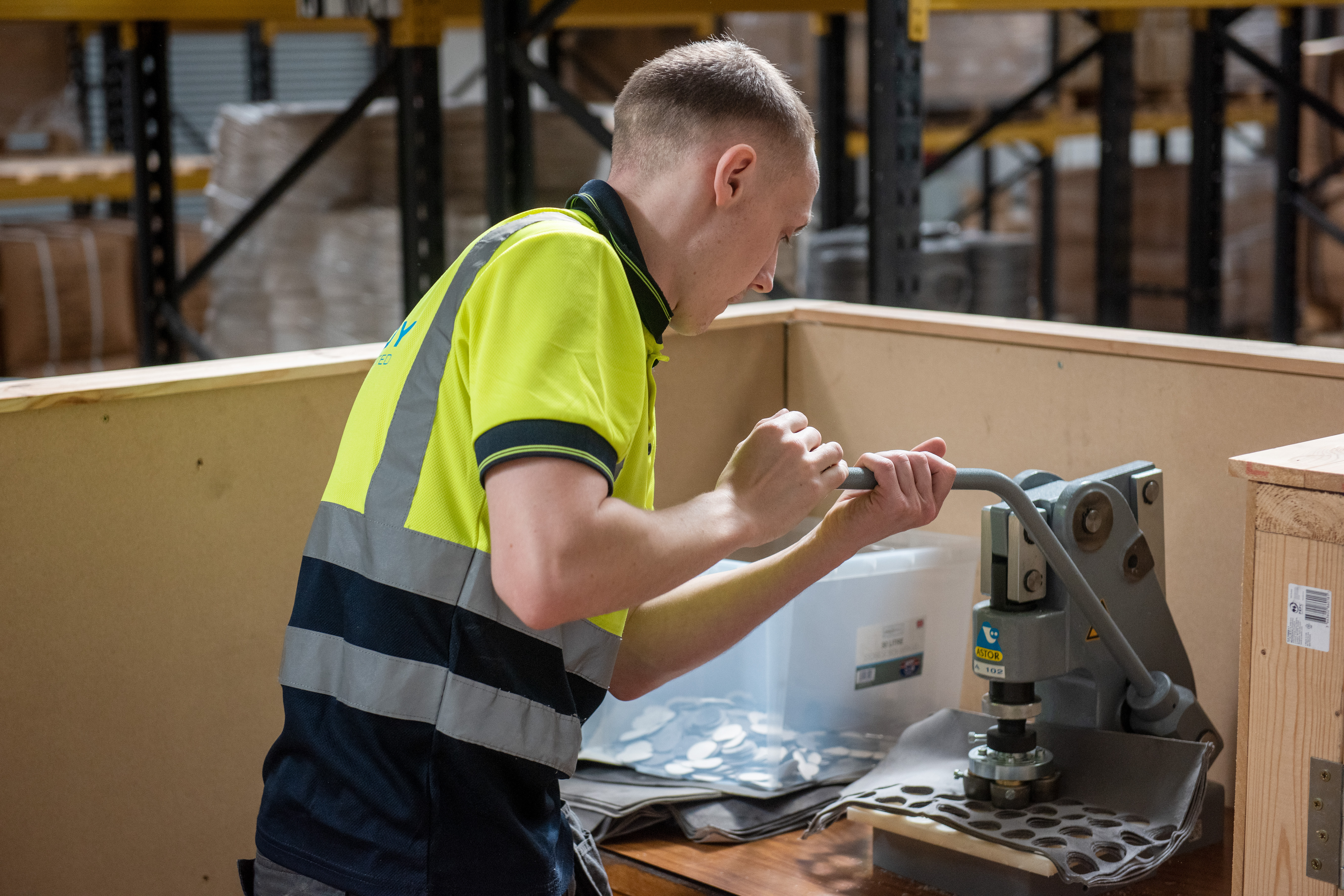 Handy understands that style is a personal choice, and it is more important than ever for upholstery manufacturers to offer a diverse range of designs when manufacturing furniture.
Buttons are one of the most iconic upholstery components, enhancing the look of upholstery, soft furnishings, clothing, bedding, and other accessories. Different button types can also materially affect the performance or "feel" of the finished piece of upholstery.
Handy's button covering service allows its upholstery manufacturers to choose from a wide range of button sizes and styles and then have them covered in the material of their choice.
"We appreciate the excellent button covering service that Handy provides Whitemeadow Furniture. All their products are to a high standard, and their sales team are extremely efficient and always willing to help."
Richard Bailey, Head of Group Purchasing, Whitemeadow Furniture Ltd.
Bespoke packaging service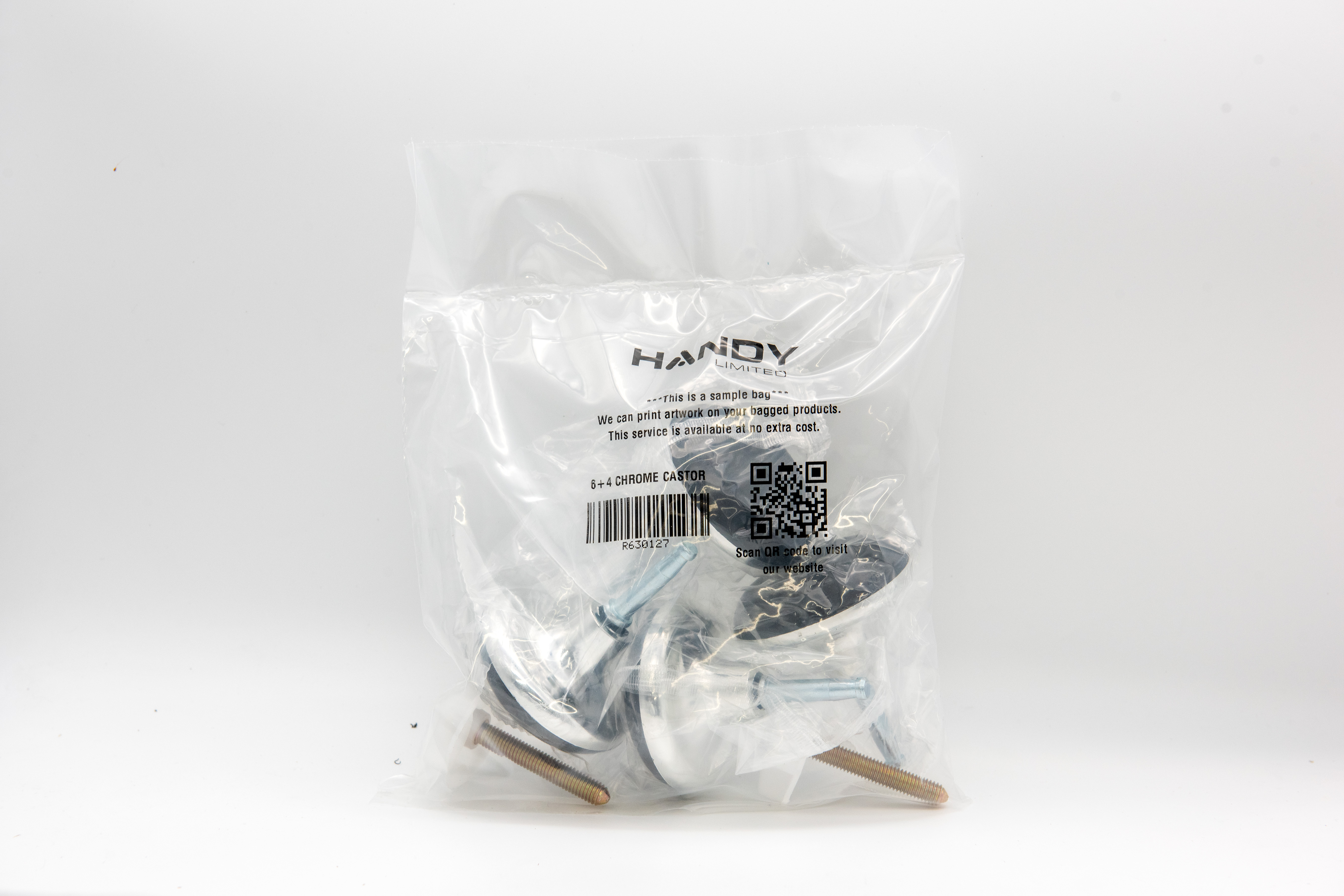 Getting your components delivered to you on time, for your individual needs, is the cornerstone of Handy's reputation.
The bespoke packaging or bagging operation (based in their UK distribution centre) is made to measure for each customer and is of particular interest when there is a small element of self-assembly once at the end customer.
The bag can be QR coded and include fitting instructions. The bespoke service is fully automated and ultimately makes any retro fitting or self-assembly much easier for the end user.
Expanding our horizons
"Our continuous growth in sales to upholstery manufacturers and distributors, both large and small has been at the core of our expansion over the past 30 years. Working with the vast majority of upholstery manufacturers across the UK, we understand that with advances in technology, changes in consumer demand, and through the introduction of new materials, there is a constant need to innovate.
"With that in mind we will continue to work in close partnership both with clients and our suppliers to provide products and solutions to exceed client expectations and ensure that we are at the forefront of supporting the upholstery market."
Nick Harland-Smith, Managing Director, Handy Limited.
Click here to see Handy's full product range for the upholstery market, or contact the team at
salesadmin@handy.co.uk
to find out more.