Handy Limited launches new website and modern re-brand
Posted on: December 11th 2020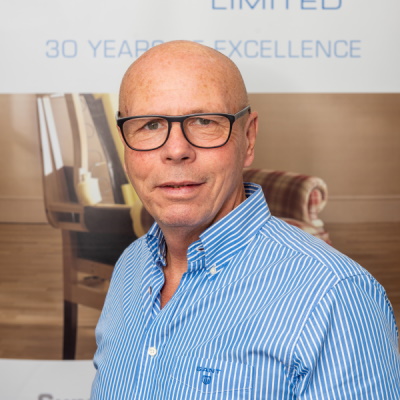 Handy Limited, a leading component supplier for the bedding and upholstery market, has launched a new website and brand to demonstrate its modern offering to UK manufacturers.
For over 30 years, Handy has grown within the bedding and upholstery industries, supplying over 1,500 tried and tested products and components, and delivering a range of complementary tailored services.
Formed in 1991, Handy started as a joint venture with a primary focus on the fashion sector but quickly moved into bedding and upholstery, supplying most of the largest manufacturers in the UK as well as overseas customers.
Nick Harland-Smith, Managing Director at Handy Ltd, said: "In the past 30 years, we have grown so much as an organisation, doubling the size of our distribution facility to hold more stock, developing new bespoke products to address specific customer requirements and working within related industries including the foam conversion, automotive, office and aerospace sectors.
"It was about time we had a website that truly represented what we offer to the industry, while staying true to our heritage and core values."
As part of the new website, Handy customers can request an account to view product pricing, browse through new products and place and view orders and invoices.
Nick added: "With manufacturers facing certain supply and demand pressures from Covid-19, it is more important than ever that they get components and services on time, every time so that they can deliver a first-class service to their customers.
"With our new website account and e-commerce function, we hope this will make it easier for our clients to view pricing of products, place orders and track invoices. Of course, we will still provide the same high level of personalised customer support and account management."
Alongside its wide range of products, the new website includes dedicated pages to highlight Handy's specialist services which include button covering, tufting, new product development and bespoke packaging.
Nick added: "We offer a truly unique partnership with our manufacturing customers, not only supplying them with high quality products, but also creating novel components that enable them to accelerate their manufacturing processes and offer final products that are truly innovative. We are particularly excited to be launching our range of Italian produced sewing thread at this exciting time in our development."